Over the last several years it's become tradition to spend July 4th with Evan's brother, Christopher. Whether in Minneapolis or Chicago, it's always a treat to look forward to, and a relaxing weekend to catch up, explore and eat our way around whichever city we're in. This year we weren't sure it was going to happen what with our crazy schedules and myself beginning a new(ish) job. But voila! Tickets were bought and off we went for the quickest visit yet: Sunday to Wednesday. It was a squeeze, but we managed to pack it full.
Our first gastronomic stop was at Bellecour a fabulous find, and treat for the eyes and palate. The chef, Gavin Kaysen, owns another restaurant, Spoon and Stable, that we frequented on a previous trip to MN. This new venture of his did not dissapoint. The service was impeccable. As an inadvertent troublesome foursome (we made a request to be moved inside from an outside table and changed choices of beverage) and each time the staff accommodated us with a fluidity and ease that was commendable. Our meals, from the Tuna Tartare to the Duck a l'Orange, Cauliflower Roti and Sweet Corn Agnolotti were top notch… bien!!!
Image by Bellacour Restaurant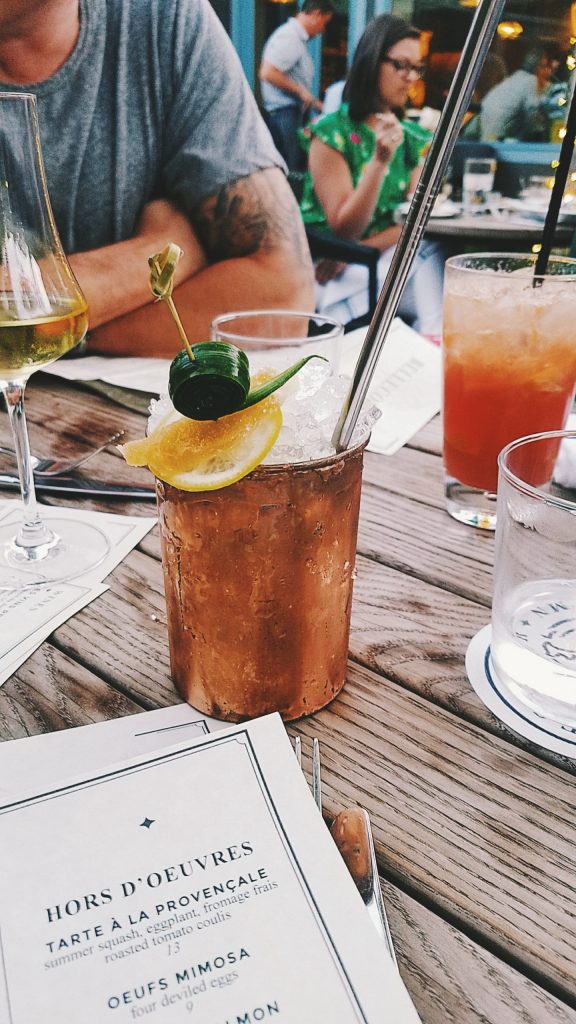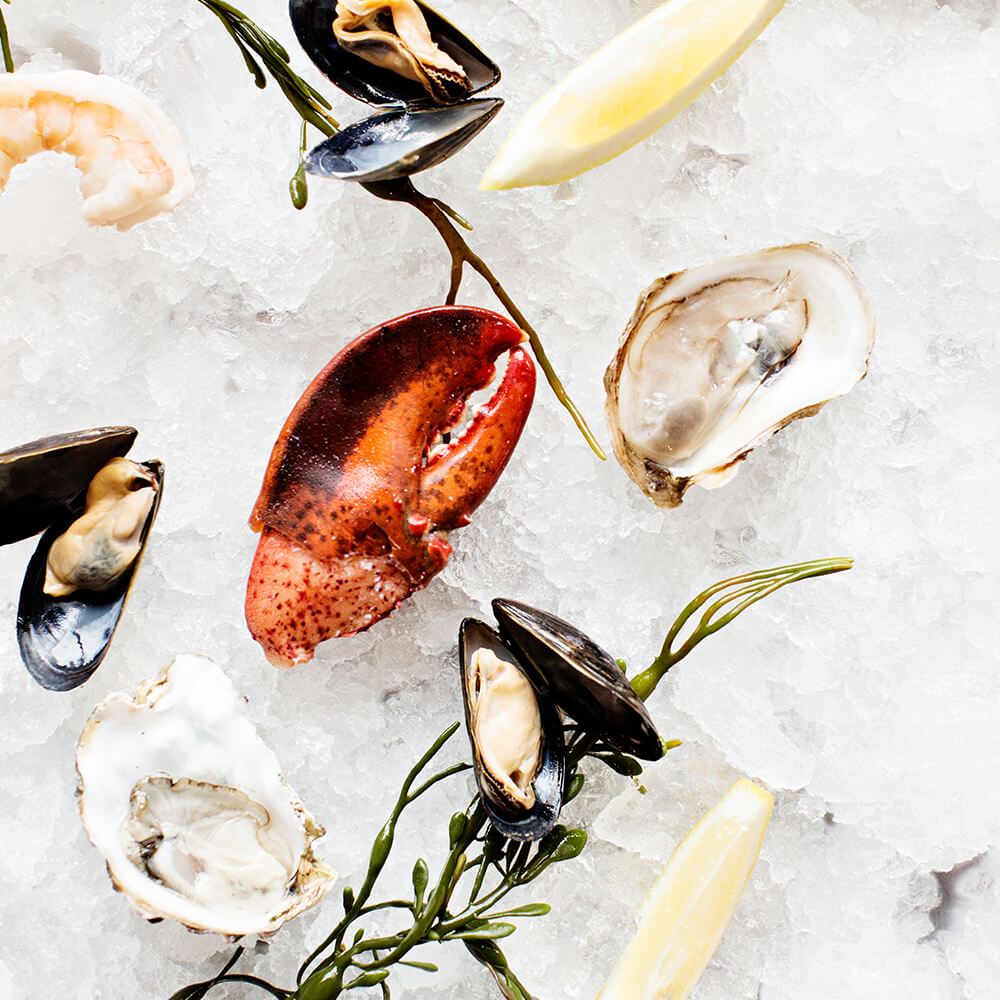 Image by Bellacour Restaurant
-.-.-.-.-.-.-.-.-.-.-.-.-.-.-.-.-.-.-.-.-.-.-.-.-.-.-.-.-.-.-.-.-.-.-.-.-.-.-.-.-.-.-.-.-.-.-.-.-.-.-.-.-.-.-.-.-.-.-.-.-.-
Here's some homework to see how many of you know us real well. Any guesses as to where we first became passionate about Bikeshares? The post itself gives it away- Minneapolis, of course! The city is a great one for a bike share: not too many hills and all throughout uptown, downtown and central Minneapolis bike lanes are a thing. Not to mention the massive connection of bike paths that wind around the city and to countless neighboring lakes and rivers.  Nice Ride, the city's bike share, has over 200 docking location and can now claim over 1,800 bikes since first opening in 2010. Minneapolis really puts its bike share to good use, too. There are stations conveniently located all over town and it's clear the city has embraced using them as a daily commute as well as for fun.  It's worth mentioning that Minneapolis was the only US city to make the worldwide bike-friendly list in 2015. Having experienced Minneapolis' bike share first hand, I can't say I'm surprised. Even our home town area of Portland, Oregon, hasn't made the list since 2011!  The only drawback I can comment on is the weight of the bikes. They are heavy and cumbersome and even without hills, those long treks make for weary legs with all the mass there is to move. It made me even more excited for Salem's bike share launch! The Zagster bikes are light and quick and responsive.  Thankfully Chris and his girlfriend, May, were good sports and didn't mind traipsing all over the city on bikes.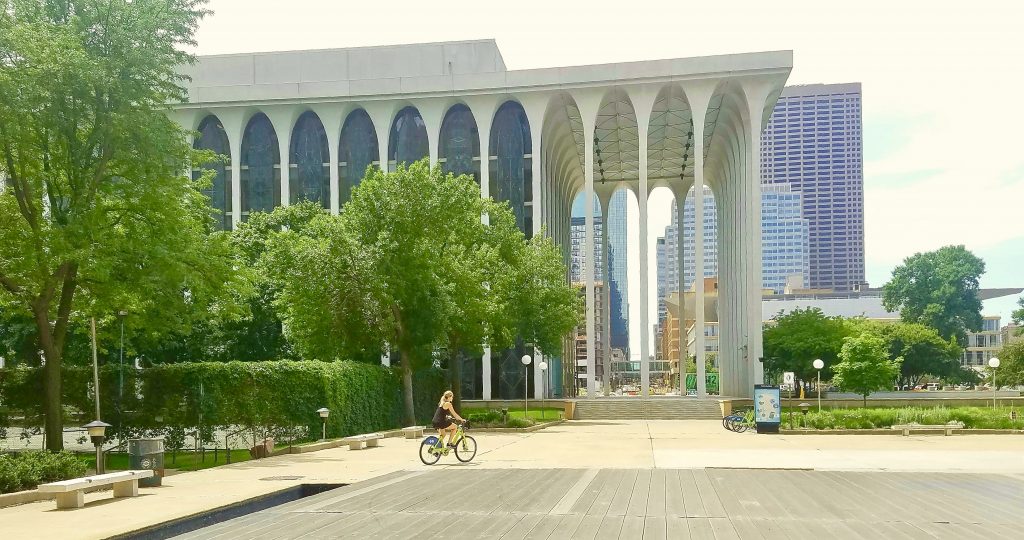 Biking around on NiceRide with a lovely architectural backdrop…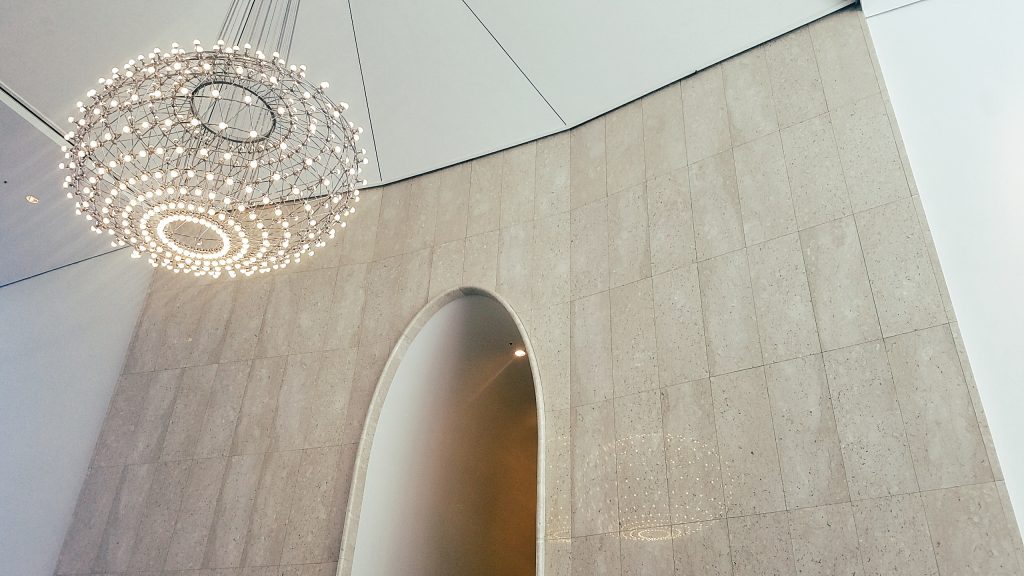 -.-.-.-.-.-.-.-.-.-.-.-.-.-.-.-.-.-.-.-.-.-.-.-.-.-.-.-.-.-.-.-.-.-.-.-.-.-.-.-.-.-.-.-.-.-.-.-.-.-.-
Chris suggested we bike to Lake Calhoun and paddle around some of Minneapolis' Thousand Lakes. We had originally hoped to take part in kayak-share on the Mississippi, but being 4th of July weekend, all kayaks were spoken for. I'm hoping to post on that in the future…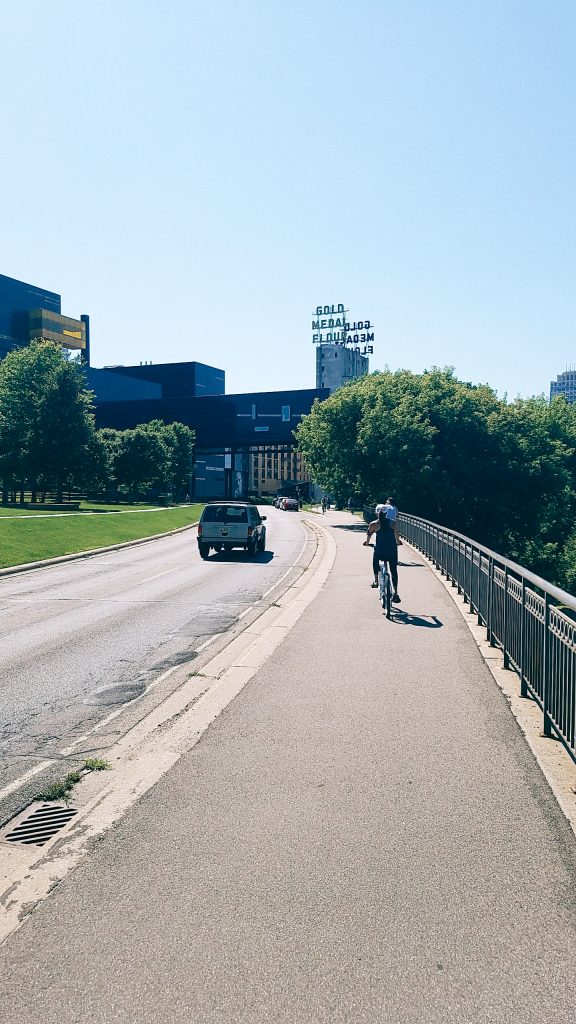 Don't let Google Maps deceive you, those lakes are connected by clever little canals. I felt like Tom Sawer out exploring (besides the masses of people doing the exact same thing), and was the bearer of some blisters from this round-trip paddle.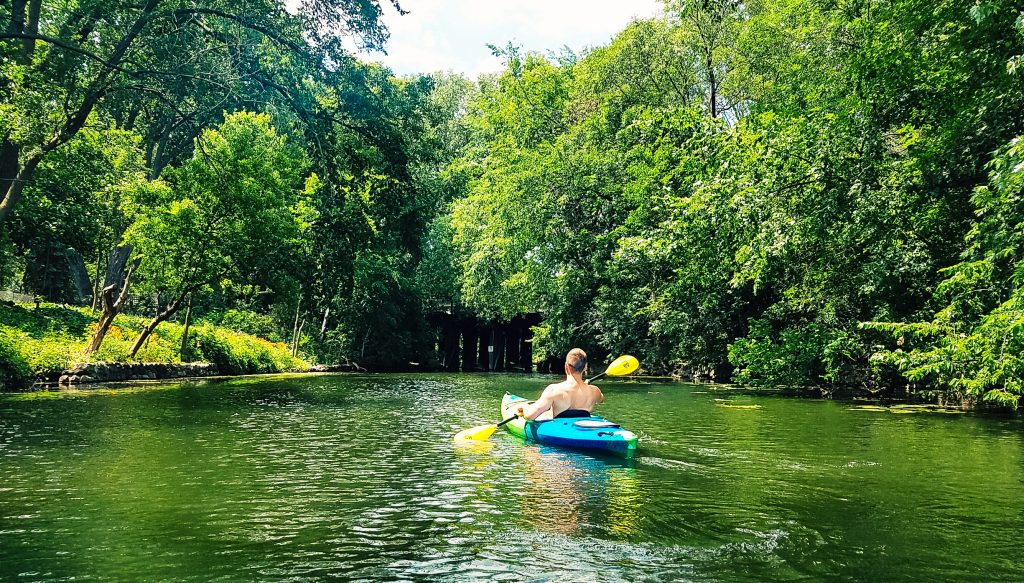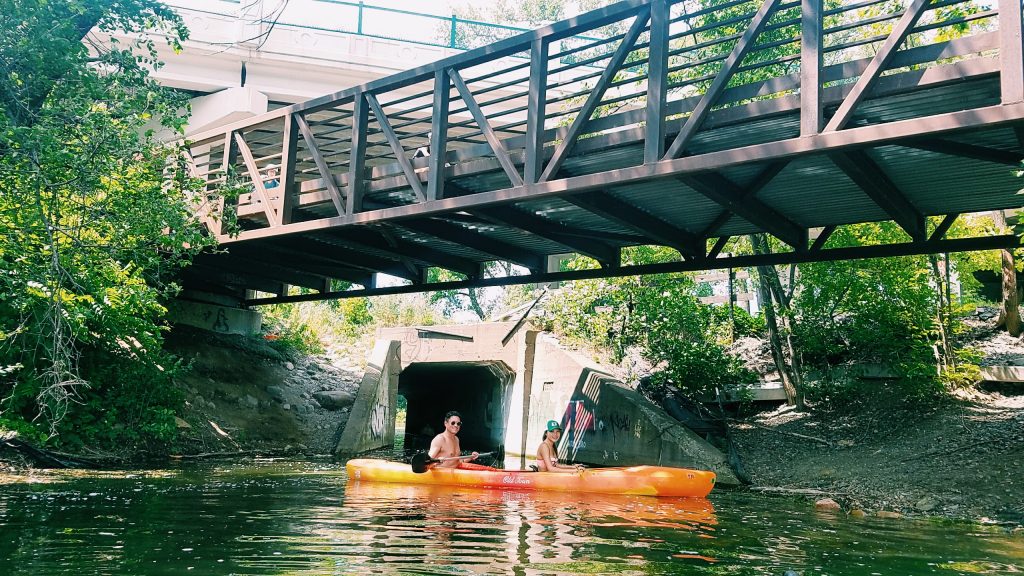 Brownie lake had turtles(!!) and the least number of paddlers. Go figure.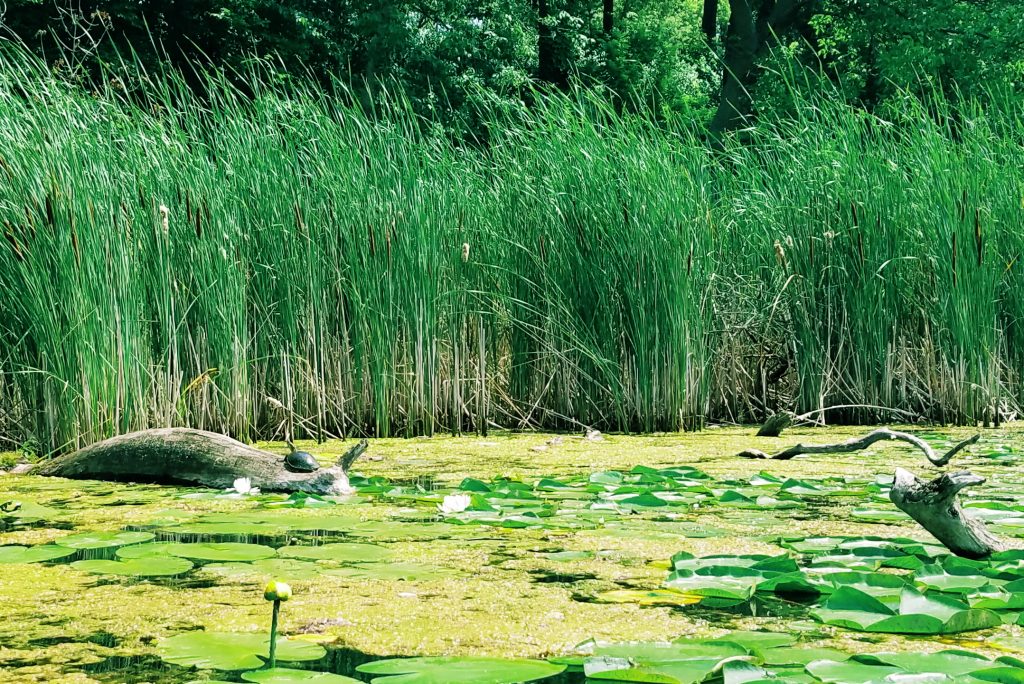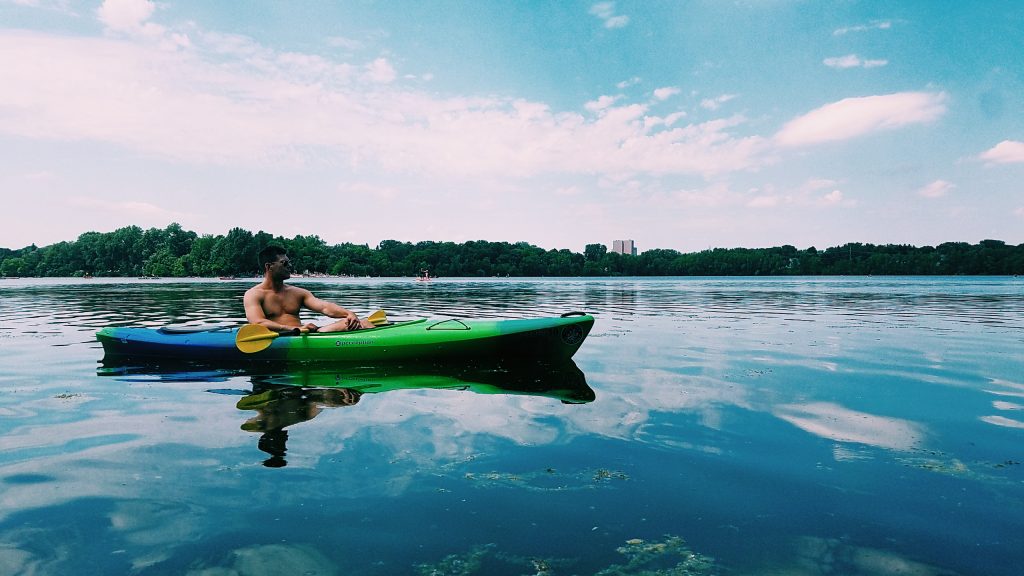 -.-.-.-.-.-.-.-.-.-.-.-.-.-.-.-.-.-.-.-.-.-.-.-.-.-.-.-.-.-.-.-.-.-.-.-.-.-.-.-.-.-.-.-.-.-.-.-.-.-.-.-.-.-.-.-.-.-.-.-.-.-
One of my favorite destinations in Minneapolis is north of downtown. If you follow the Mississippi up and take a jog here and turn there, out of an industrial area emerges two distinctly unique and fabulous experiences: Psycho Suzi's and the Betty Danger Country Club. Promise me next time you are in Minneapolis you'll give these a go?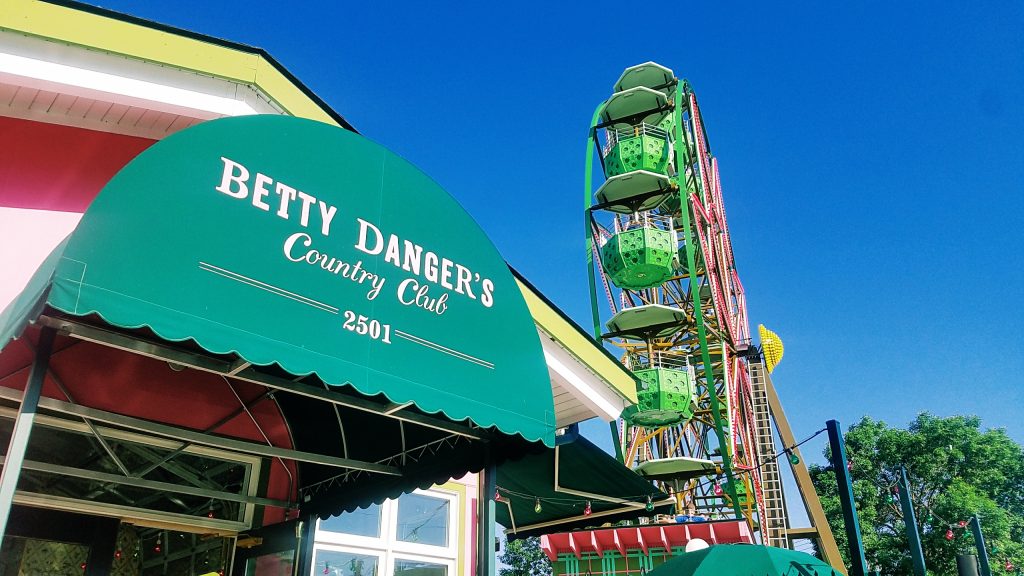 Set in the "Village of Mexampton"(their words, not mine), the Country club is for "that 99%". The decor is all tartan and snobbery mixed up to be perfectly palatable, especially when combined with (several) signature margaritas. A ferris wheel and put-put golf are right at home in the middle of the chaos.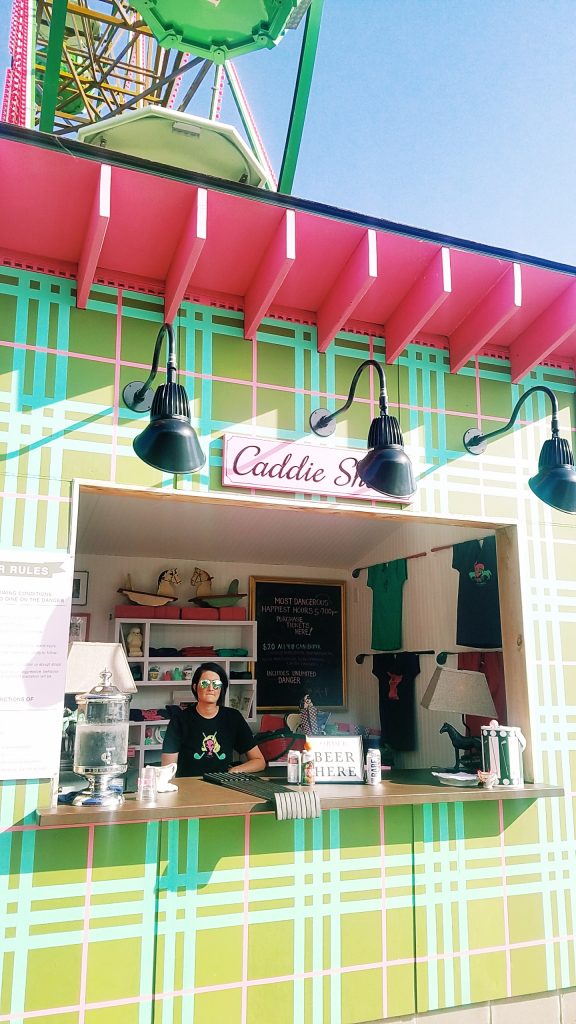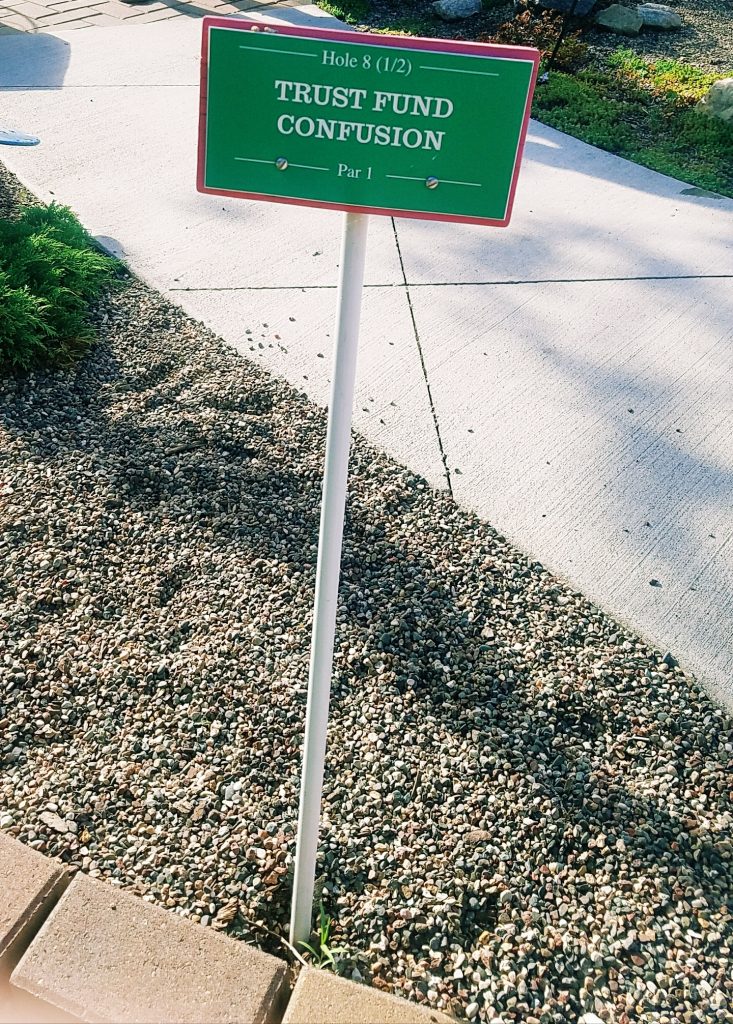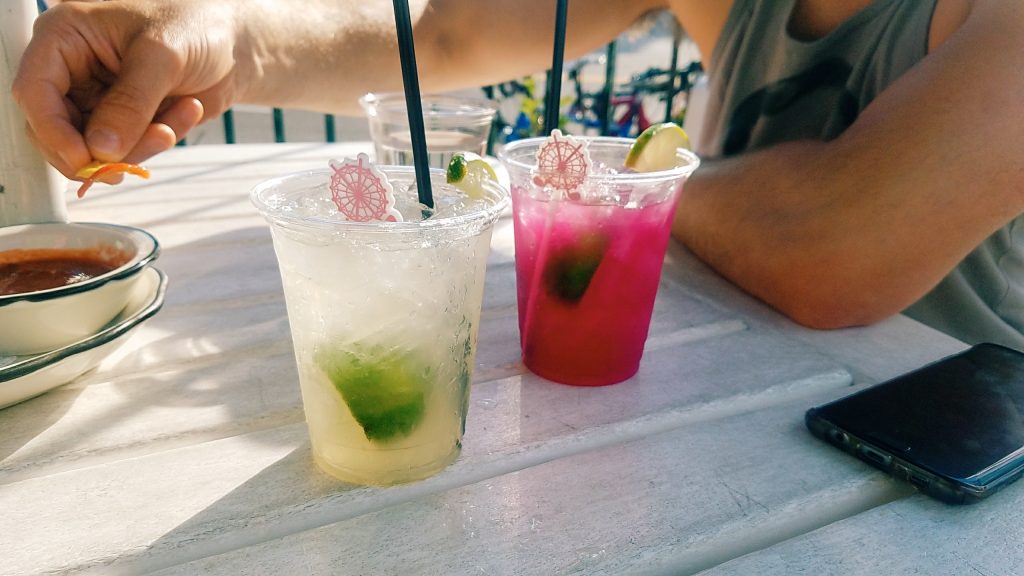 Right down the road is the sister restaurant, Psycho Suzi's. It is set on the river and has more of a…. tiki bar theme. And those drinks do their voodoo, let me tell you.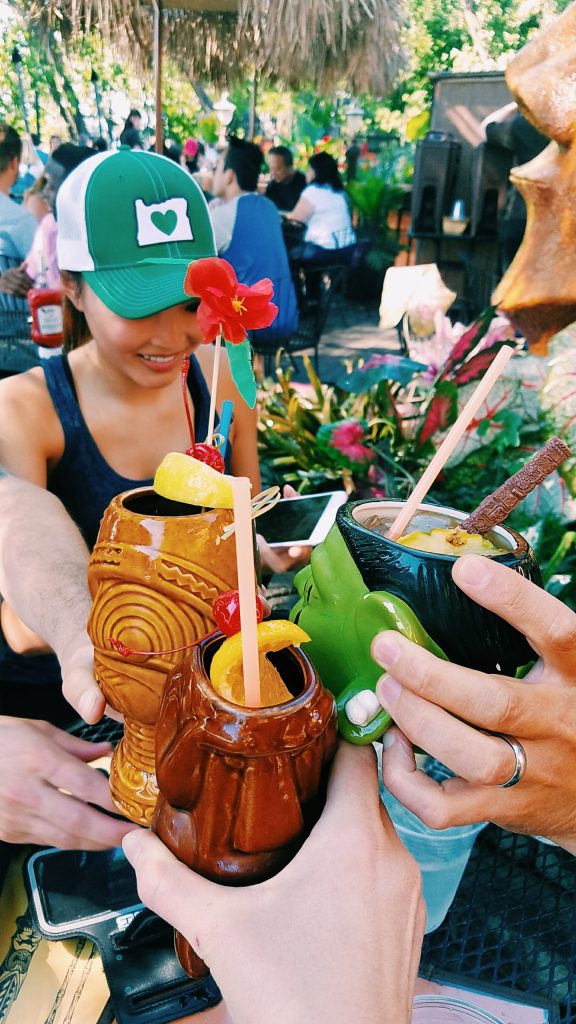 Fourth of July on a roof-top! Sure, there's a building in the way, but with thousands and thousands (truly and literally) of people shutting the streets down, we were just fine where we were, thank you very much.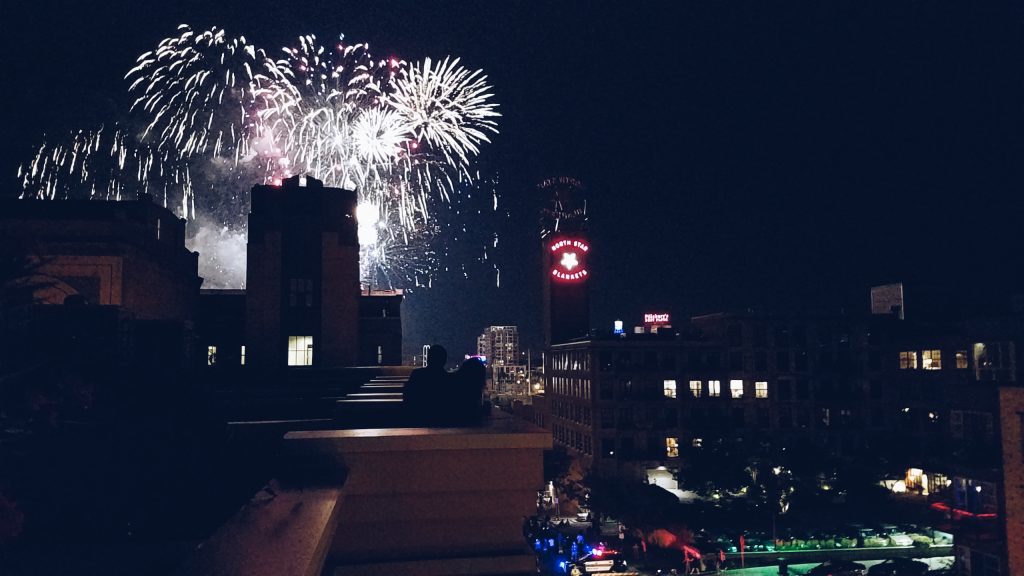 Biking along the waterfront of Minneapolis it's hard to miss the old signs advertising beer and grain.  It's known as the "Mill City", aptly defined by all of the grain that passed through the mill giants such as Pilsbury and General Mills.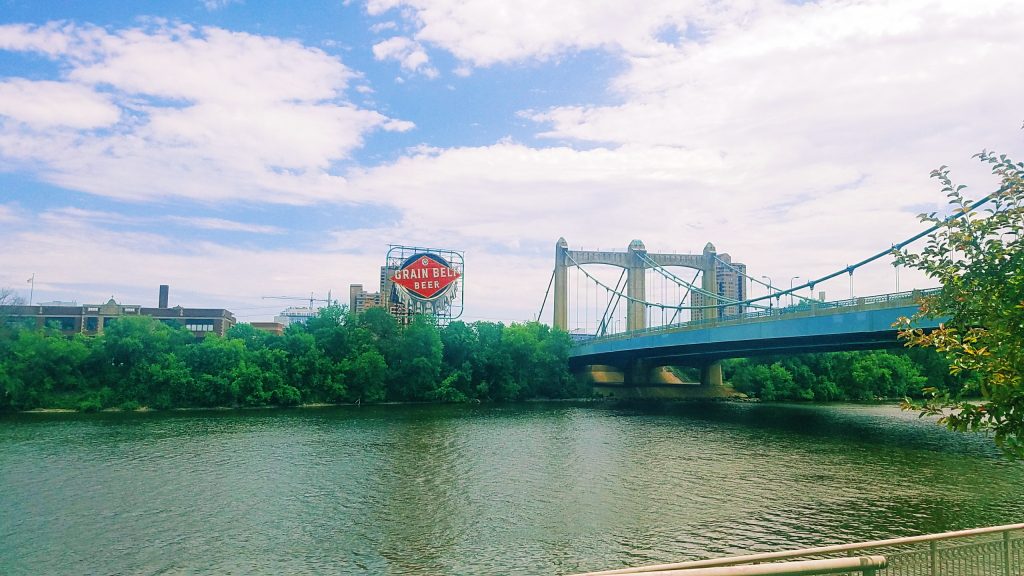 This landmark site is known as the Washburn-Crosby building. Yes, it turned into General Mills in 1928 from a conglomeration of over 20 other local mills, but before that it started in 1856. A devastating fire in 1991 left it the way it currently stands.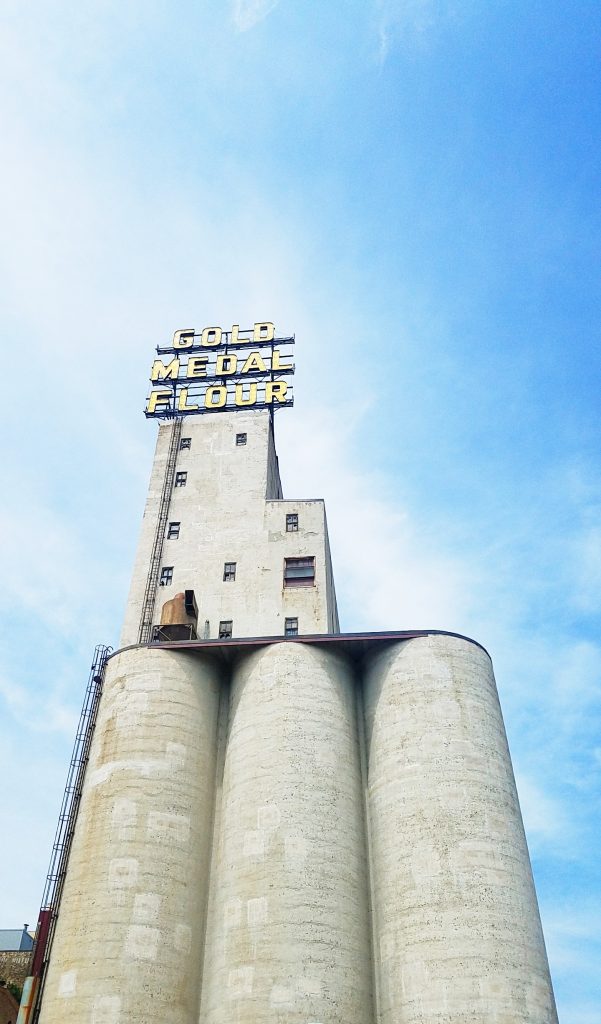 The old Pilsbury mill opened in 1855 and closed only in 2003! Even in 1970 it was making 14,000 barrels of flour and was at the time, the top flour producer globally.
It's a little melancholy to see those skeletons of an industrial age that made this city the hub it is today.
-.-.-.-.-.-.-.-.-.-.-.-.-.-.-.-.-.-.-.-.-.-.-.-.-.-.-.-.-.-.-.-.-.-.-.-.-.-.-.-.-.-.-.-.-.-.-.-.-.-.-.-.-.-.-.-.-.-.-.-.-.-
Two other gems we visited this trip: Penny's Coffee and Surly Brewing.
Oh glory, what a sophisticated hipster joint this coffee place is! (Is that a thing? A clean and stylish hipster that I actually want to know where they bought their outfit?) The coffee was superb and the music and crepes were on point. Fiddle Leaf figs? Perfect, of course. It's a hipster place, hello!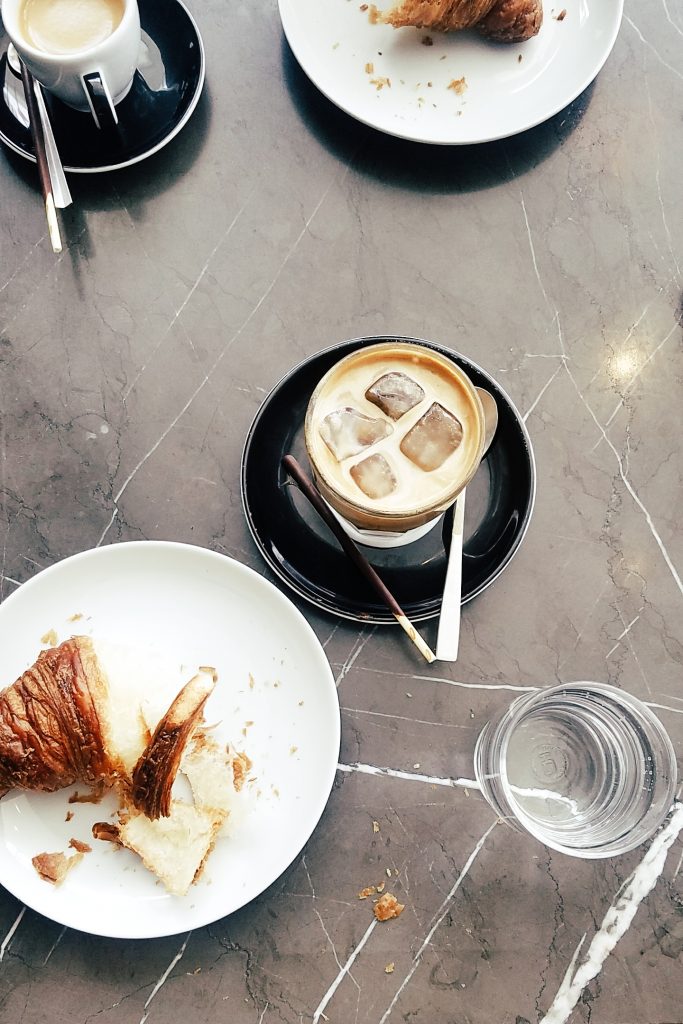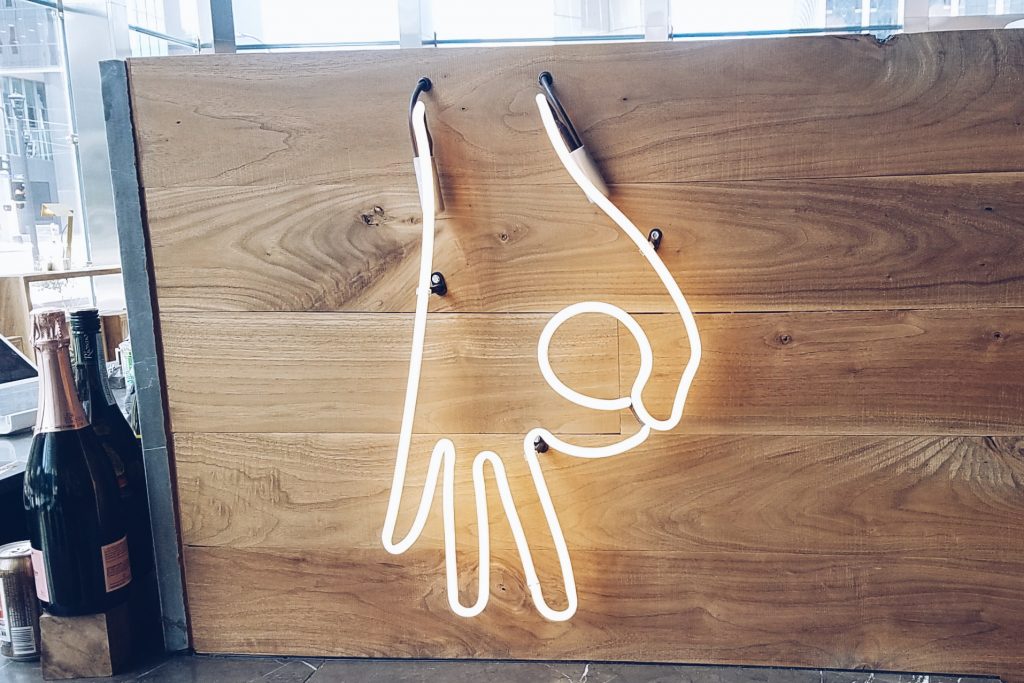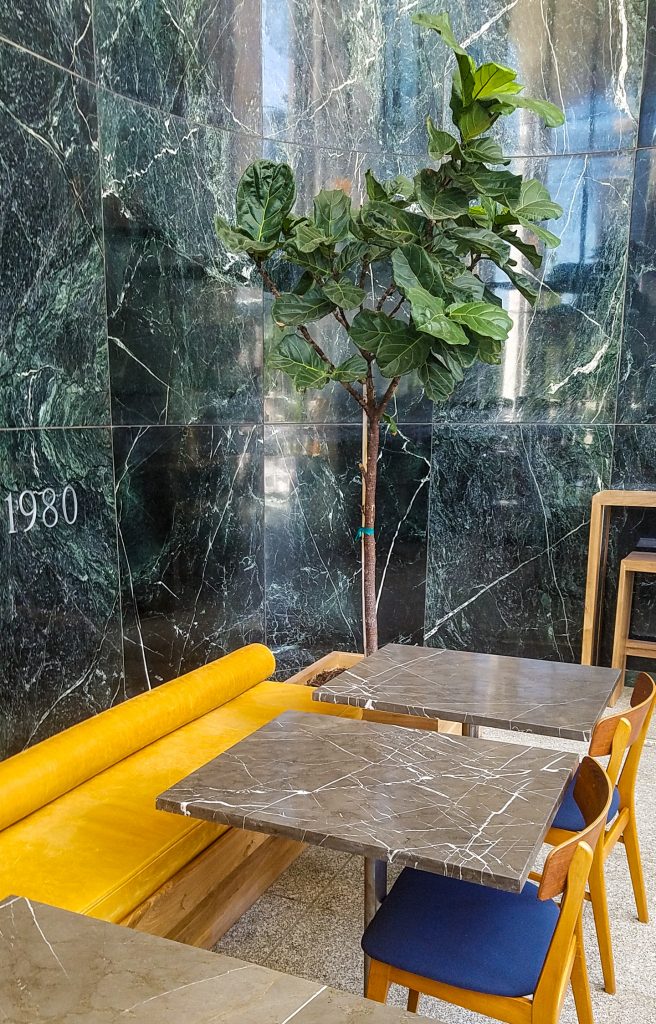 With Minneapolis being the Mill City and because we love beer, Chris and May took us to one of the best local breweries: Surly Brewing.  To be honest, it wasn't a brewery we had heard of out west, but I'm guessing that will soon change. The actual brewery and site is massive. It's set in an industrial area with an old grain mill of sorts adjacent to it. In the dark of the evening with lights playing along the walls, music wafting and the fire dancing, it felt as though some sort of performance or drama must be just about to start against the wall. It's hard to describe, but it makes the location really unique and fun. The food was quite good with great vegetarian options, and the beer was just right. We finally sort of got a picture of the four of us (just separately?). Such a lovely visit. Full of all the food, fun, family and fitness we could manage to pack in.