Update-
Ride Salem's official
website
is up and running!
We're planning for a 2019 spring launch, and it looks as though we have a good chance of making it happen!
This 
article
by the Statesman Journal details progress we've made in the last year.
Despite some setbacks and unforeseen obstacles, we're close to getting out on the streets of Salem.
Thanks again to all our sponsors for the unwavering support!!
Our Sponsors:
Salem Summit Co.
US Bank
Salem Health
Northwest Rehabilitation Associates
Thrivent
Cherriots: Salem Area Mass Transit 
Venti's
Salem Leadership Foundation
Willamette Community Bank
Ritter's
In House Graphics
TJ Huggins Insurance
Bliss Sequoia Insurance
Chipotle
Dream Closet Couture
Willamette University Law Clinic
---
Why a Bikeshare?
On one of our travels to Minneapolis, Minnesota several years ago, bike-share programs were discovered. Our experience in MN led to travel goals of riding bike-shares around the world.
The major cities of Paris, London, Amsterdam, New York, Chicago, and Miami are some of the bike-sharing opportunities we have enjoyed.
From that first experience in MN, the founding members of Osborne Adventures made a wish that such a program would come to the city of Salem. That wish is becoming a reality. Salem's bike-share program will be launching this summer! Planning is underway with the city and bike program, and we are anticipating an August launch! Thanks for the visit and stay tuned for updates!
If you would like to learn more about the Bikeshare, feel free to contact us at:
capitolcitycycleshare@gmail.com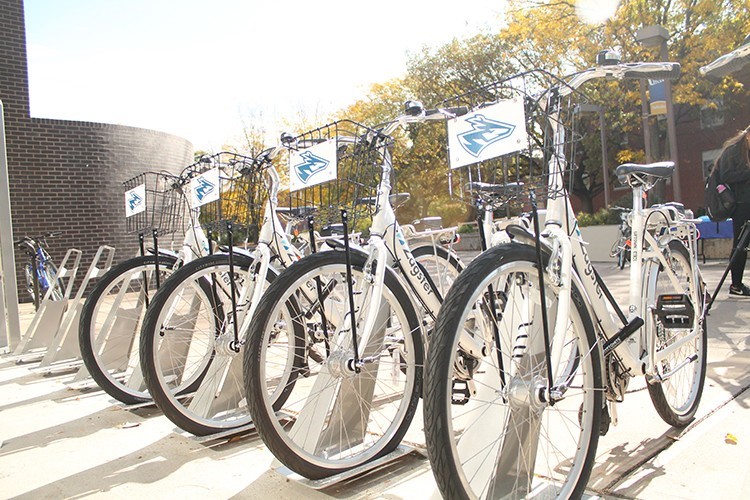 If you would like to make a tax-deductible donation for the Capitol City Cycleshare, make checks payable to Osborne Adventures and mail to the address below:
Osborne Adventures
4742 Liberty Rd. S. #212
Salem, OR 97302
or donate via the PayPal button below:
    Contributions are tax-deductible under IRC Section 501(c)(3)
---
SPONSORSHIP OPPORTUNITIES
KIOSK SPONSOR –
Brand inclusion and Sponsor's name on kiosk Station placement priority
Brand inclusion on 5 bikes
Brand inclusion on all marketing collateral, system maps and website
10, 1-year membership passes 10% off family/business code
BUSINESS SPONSOR –
Brand inclusion on marketing materials and website
Brand inclusion on 2 bikes
2, 1-year membership passes
10% off business code
BIKE SPONSOR –
Brand inclusion on marketing materials and website
Brand inclusion on 1 bike
1, 1-year membership pass
---
Board of Directors
President: Evan Osborne, Salem Health
Vice President: Jenna Osborne, Salem Health
Treasurer:TBD
Secretary: Kathy Osborne
Barbara Morrow
Josh Zielinski, Alpha Nursery
Kattie Zielinski, Cristom Winery
Justin Clark,
Kelvin Dettwyler, Salem Insurance Agency
Hersch Sangster, President of Salem Bicycle Club
Joe Abraham, Director of Sustainability, Willamette University